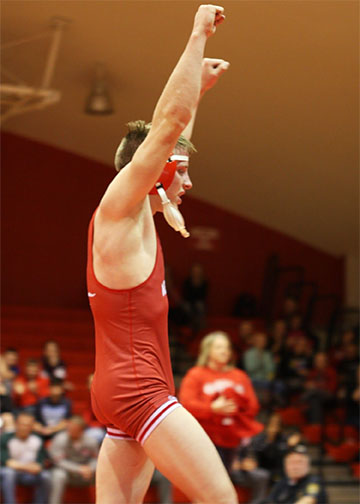 The Justin Butcher Memorial Fund (JBMF) Scholarship has been created to honor the legacy of Justin Butcher. Justin was a 2016 Westfall High School graduate and a proud member of the Mustang's wrestling, football and baseball teams. Justin was a young man who loved his church home, family, friends, and teammates with all his heart Although Justin only spent 19 short years on this earth, we want his spirit and love for Jesus to live on for many years to come. It is for that reason that this scholarship was created.
The intent of the scholarship is to assist a student in making their college dreams come true. Preference will be given to a senior who has earned a Westfall athletic varsity letter ; GPA will not be the first factor in the award criteria. This scholarship recipient will be decided by a selection committee. The recipient will be receiving the scholarship at Honors Banquet held at the High School in May.
Please provide three character references
REQUIREMENTS:
All seniors who participated in Westfall athletics and earned a varsity letter are eligible and encouraged to apply for this scholarship. Preference will be given to wrestlers.
Applicants need to be involved in community and church.
The minimum GPA requirements shall be 2.5; however, the highest GPA shall not determine the scholarship recipient.
Further consideration will be given to the student's strength of character, sportsmanship, selflessness, etc.
The intended use of the scholarship can include tuition, books, or vocational trade expenses.
Applications must be completed in full.Any failure to do so may result in the application not being considered.   Please return it to the Westfall High School Guidance office by COMING SOON.
Note to Student Applicants: Please carefully read the application. Also, edit your application for errors. Check your application for completeness before submitting it to the Westfall High School Guidance Office. All these elements are important in conveying your message effectively via this application. Any additional information submitted with the scholarship application will not be considered.
APPLICATION MUST BE RETURNED TO WESTFALL HIGH SCHOOL GUIDANCE OFFICE BY COMING SOON BY 2:30 P.M
APPLICATION COMING SOON
2020 Scholarship Recipient
Elizabeth Stonerock