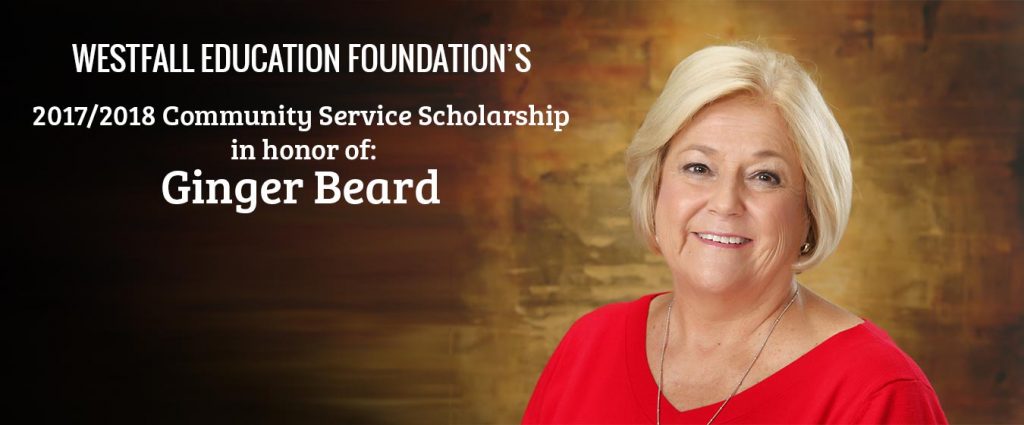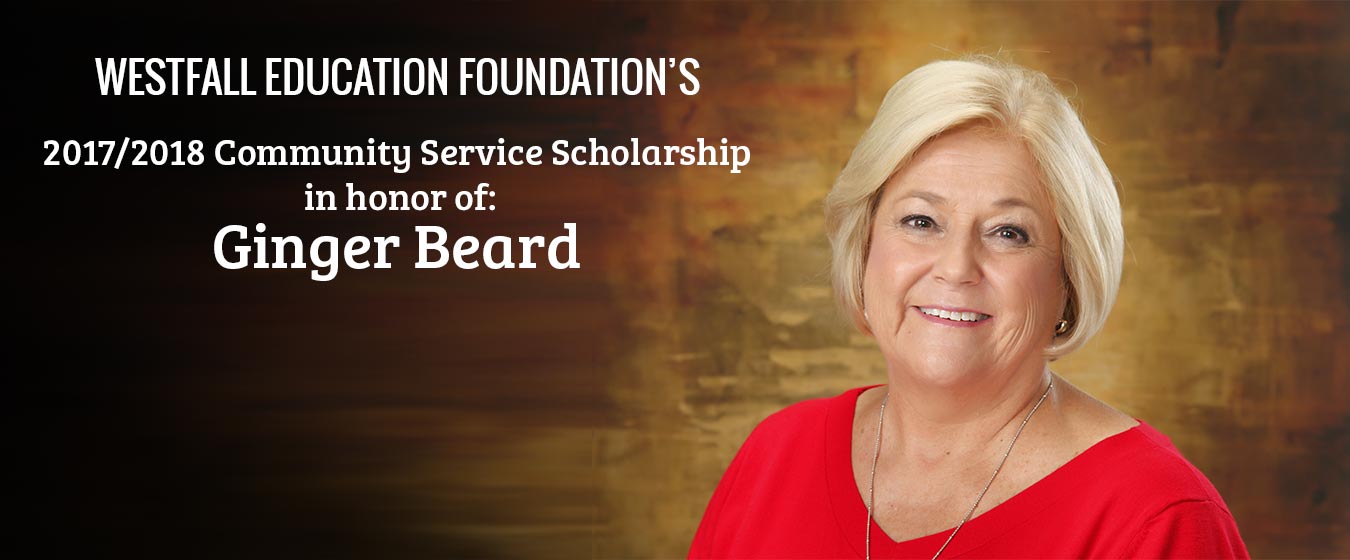 The Westfall Education Foundation's Community Service Scholarship for the 2017/2018 school year will be in honor of one of our founding members, Ginger Beard.
The foundation is able to provide opportunities to Westfall students because of the generous support from the community. Many people donate their time, talents and treasures in order to sustain the work of the foundation. The WEF Service Scholarship was established for graduating Westfall Seniors. It honors the selfless contributions of community members. These individuals not only support the foundation but through their acts make the district a better place in which to live.
Please join us at the Party With A Purpose to congratulate Ginger on her award and thank her for her many years of service to Westfall students!
Saturday, Nov. 11th, 2017
5:00 – 8:00PM
Deer Creek Lodge Ballroom
A good time for a good cause! Join us as we bring together the community for a night of food and fun, including a live, silent and Chinese auctions.  Attendees must be 21 years or older.